VISTA SL E
Automation systems for sliding doors
The control unit, with a programming display and microprocessor technology, makes it possible to control all the main functions automatically. Shock-absorbing track and specially shaped wheels ensure that movement is absolutely silent. U-Link interconnectivity protocol Complete range of automation devices for sliding pedestrian doors with maximum leaf weight of 100 kg and speeds of up to 70cm/s per leaf.
Main features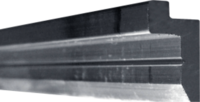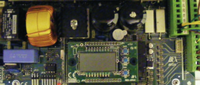 Accessories

BBV BATT MODULO VISTA SL
P111768


SASA 1AM SIST SFOND.1 ANTA MOBILE
P111720 00002
SASA 1AMF SIST SFOND.ANTE 1 MOB + 1 FX
P111721 00002

SASA 2AM SIST SFOND_.2 ANTE MOB
P111722 00002

SASA 2AMF SIST SFOND.ANTE 2 MOB + 2 FX
P111723 00002
SASA BRACKETS FOR LEAF BREAKAGE DETECTION PHOTOC.
P111724 00002
SASA PRA 2,5 PROF.PROT.ANTA FX/MOB 2.5M
P111725 00002
SASA PRA 5 PROF. PROTEZ.ANTA FX/MOB, 5M
P111726 00002
PRV 40.08O CORNICE ABBATTIMENTO L=6.82
P111607 00002
PRV 40.12O MONTANTE ABBATTIMENTO L=5.1
P111610 00002
PRV 40.A53 CERNIERE PER SASA DX
N733589
PRV 40.A54 CERNIERE PER SASA SX
N733590