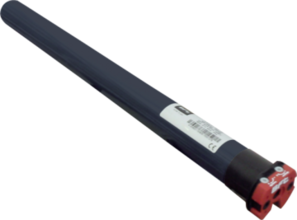 REEL EASY
Motors and kit for the automation of roller shutters
The Reel range consists of a complete offer of wire tubular motors, with electromechanical limit switches. A complete set of accessories and versions make the Reel range the ideal solution for first-time installations and refurbishments.
Main features
The KIT version comes complete with all accessories for proper installation as well as operators already arranged in the special telescopic roller, able to adapt perfectly the size of the frame with a single action
New range complete with 1 to 5-channel PAD radio controls, features a modern design to suit any home context
New Shedir compact wire centralisation board: easily installed even in the boxes of roller shutters thanks to its small size, it can control up to two motors or motor units in single or centralised mode.
Accessories
SHEDIR B CBC 02 L01
P111515
Control unit for wired centralisation. For 2 operators (or 2 groups of operators) Application: wire centralisation board for 1 or 2 tubular...






MIME AC
D113824
433 MHz two-channel indoor receiver 2 independent outputs 230 Vac power supply 30-position memory Operating mode: monostable, bistable,...
MITTO B RCB04 R1 CLEAR ICE
D111947
Transmitter with 4 channels. Range 50/100 m. 12 V power supply with 1 23 A battery. Colour clear ice white. Buttons panel can be customised...