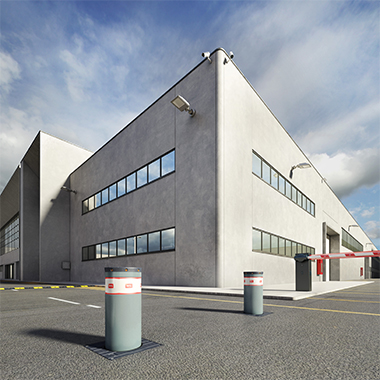 Automation Systems for Commercial Use
Technology at the service companies.
---
Bft offers cutting-edge solutions, designed to meet all the technical and operational needs of installers involved in the Building Automation Access sector. Over the years we have designed and created a wide range of technologically advanced products, supported by software able to control several operators at the same time, even remotely.


Thanks to our expertise in access automation for industrial and commercial structures, we can offer installers not only the best products but also the technical support necessary for carrying out the work efficiently, through the organisation of on site training during installation and maintenance of the system.

Discover the Bft products, solutions and services designed for the Building Access Automation sector.
Bft solutions for the Building world
Services
BFT SERVICES
Bft not only guarantees quality products and effective solutions, but also services designed for those having to install a barrier, rather than a bollard.
PRODUCT RANGE TRAINING
Ongoing organisation of technical training courses for specialised installers, covering the entire range and the many technical features of the Building Access Automation products.
ASSISTED START-UP
For the implementation of particularly complex solutions, our specialised technicians will be able to assist you during the stages of first installation, ensuring that all the regulations in force in your country are complied with. Start-up of the system also includes an onsite training session for system maintenancemen.
ONLINE WEBEX PLATFORM COURSES
To ensure a widespread service and to address the needs of our international customers, an online platform has been implemented to provide technical courses and to assist customers step by step, giving them the necessary know-how regarding Building Access Automation products.
CUTTING AND CREATION OF CUSTOM AUTOMATIC DOORS
The Bft service also extends to the management of automatic doors, providing a service for cutting crosspieces and assembly of automatic doors made to measure and according to customers' needs, ensuring prompt execution and delivery times.
FURTHER INFORMATION
Want to know more about Bft solutions for the Urban world?
Get in touch