ICARO VELOCE SMART AC A
Extremely robust, high-performing sliding gate motor
Fast 230V operators for sliding gates for very intensive use, extremely robust and high-performance thanks to oil bath transmission. Suitable for sliding gates weighing up to 1,000kg and speed without load 25 m/min or up to 2,000 kg and speed without load 18 m/min. The maximum speed actually achievable by the gate panel depends on the condition of the gate. Operator fitted with electromechanical limit switch. Torque control thanks to D-Track technology and encoder for the highest possible precision of movement. Control unit for communication with U-Link protocol and with tamper-proof function. The ideal solution for situations which require fast operating speeds, reduced waiting times and high levels of security.
Main features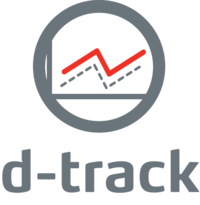 Technologies
The new coding system for direct cloning of remote controls Based on microprocessor technology, this system allows the cloning of any MITTO remote control in a MITTO REPLAY remote control. In fact, the first remote control "teaches" the second one the correct code which is automatically saved in the receiver the first time it is used. Everything occurs at the highest levels of security thanks to the use of the Rolling Code safe transmission system.
The thrust required to operate safely. A smart torque management system based on the microprocessor technology of BFT control units. Acquiring data from several indicators, it updates the level of thrust required to perform the operation. D-Track also facilitates the installer in providing for the certifications required by law. Conventional control units do not "read" the exact position of the gate and consequently apply constant thrust levels, without ensuring stable sensitivity during the opening and closing operations. BFT control devices record the slightest variation in the gate or door force, for example due to differences in temperature or wear, constantly supplying the optimum torque to the motor. A conventional control unit could not detect these thrust variations, which would result in it indicating the presence of non-existent obstacles. The BFT system thus guarantees the maximum safety and perfect functioning of the equipment, no matter what the climactic and temperature conditions and degree of mechanical wear.
For fast and safe programming. EELINK is a system developed by BFT which, by means of connection to handheld programmers (Unipro, Uniradio and Proxima), makes it possible to transfer data from automatic systems to PCs and vice versa. Thus EEdbase or U-base, the databases of the information stored in the installed systems, are constantly updated. Thanks to this software it possible to associate the necessary personal details with each system: owner's address and details, name of maintenance technician, names of every remote control holder, etc. With EElink, just press a few buttons to easily manage the customer base or preventive maintenance. Even operations that were once complex become easier: for example, reconfiguring the control unit or the radio receiver in case of replacement or the setup of a control panel, starting from a standard or custom configuration.
A single communication platform for all types of control units and receivers. The innovative interconnectivity systems developed by Bft along with wireless connection solutions in the field of access point automation become integrated through the new U-link system communication protocol. A technology designed and developed to operate using specific gateways for any type of physical media and communication protocol. To fully facilitate installers in creating the system and in maintenance, Bft can offer solutions based on Bluetooth transmission systems in local and TCP/IP environments for remote connection. U-Link ensures an absolutely stable standard, correct communication, as well as secure data protection thanks to two levels of encryption, offered by the data encryption system and password of the protocol and by the underlying communication system. - U-Link is a technological platform that forms the heart of Bft products - U-link uses an open approach: by changing the B-Eba, Bft proprietary gateway, it is possible to adapt to many different communication languages - U-link is flexible: it can work with or without a network connection, depending on the B-Eba gateway installed - U-Link enables remote maintenance of the products thanks to two-way communication - U-link is scalable: an infinite number of objects can be added to a U-link network - U-Link allows the creation of groups of products: various B-Ebas can be grouped to allow individual or group control of the associated products U-link is an innovation that turns products into Bft solutions.
The device included in a specific range of Bft barriers, offering great durability in being maintenance free; it ensures extreme quietness and irreversibility of movement.

For safe transmission. BFT transmitters use a rolling code system that manages the commands in a completely secure way and prevents any type of external violation. When a transmitter key is pressed the command is sent to the control unit with a different code each time, identifiable only by the receiver and accepted only once. The algorithm generated then prevents the reproduction of the code.
Accessories

EDGE XL-CP99A36/CA/2000/8K/5 BFT
R920110
Kit for 8k2 resistive safety edges, length 2 metres, with 99 mm-high EPDM rubber strip, aluminium section, 2 contact terminals, 2 caps, 1 x...
KIT WIRELSSBAND 2.R
R920111
TX WIRELESSBAND 2.R
P125050

RADIUS LED AC A R1
D114093 00002

RADIUS LED AC A R0
D114094 00002