Magistro
The easiest way for the complete management of automation systems.
---
Magistro is the system used to quickly and intuitively manage the entire home automation system from the home or remotely. Cutting-edge technology incorporated in Magistro Brain, the single concentrator that controls the various modules.
An open solution, because it uses the Z-Wave wireless communication protocol supported by a consortium that ensures absolute interoperability between all the products of the affiliated companies.
Start using Magistro. Click here to access the Magistro site and the control panel.
Go to the site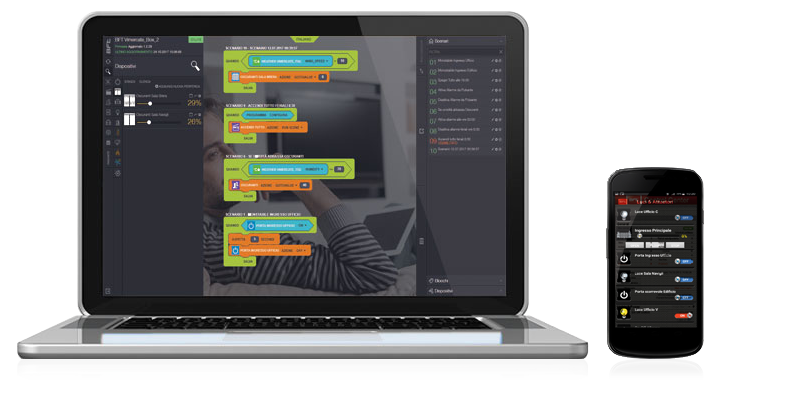 Z-wave
The technology that can't be seen but whose benefits are tangible.
---
In the field of automation there are many types of technology, and choosing the right one is the first step for those seeking excellence.


The success of each new product is directly proportional to the benefits it offers. And those of our interconnectivity system are concrete and visible, in being the result of choices that left nothing to chance.
We decided to use Z-Wave technology to ensure maximum integrability and developed the Magistro system to obtain absolute scalability. This product has been designed to offer unequalled performance, so that you can enjoy all the benefits.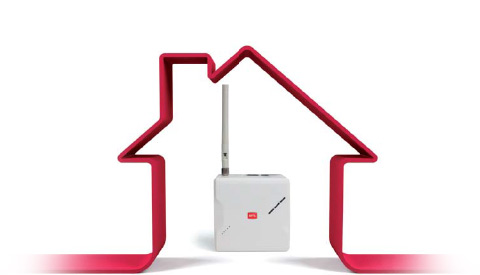 • Uses a stable and reliable wireless protocol.


• Optimised for the transmission of small data packages.


• Uses the frequency of 868.4 MHz (EU).

• Does not undergo interference with respect to the Wi-Fi band.


• 30 metres useful range from node to node.


• Each node acts as a repeater up to 4 times for a total range of 150 m. from Magistro Brain.