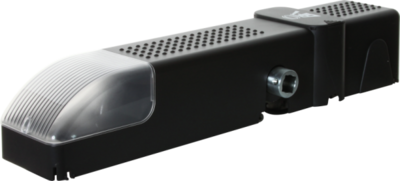 Electromechanical operator for residential use for the automation of overhead garage doors. The built-in control unit manages the second operator for installation on large-size doors or doors with integrated pedestrian doors. The microprocessor technology also manages the torque of the motors with maximum precision and in total safety.
Main features
Release knob protected by a safety door; can also be operated from outside by means of a steel cable.
Quickly and easily adjustable limit switched on board motor.
Control unit incorporated with torque self-learning system, programming display and on-board radio receiver.
Products list
PHEBE N SQ
Operator for overhead garage doors of maximum surface area 7 m² and Semi intensive use. Cycle time 17-20 s, IP20
Accessories
HYDRA N CPEL
D113730 00002
HYDRA N control board in CPEL panel Application: control panel for one or two overhead garage door operators Card power supply: 230 V...